Rug Punching Kits
Are you ready to learn rug punching and need a kit to get started? Introducing.....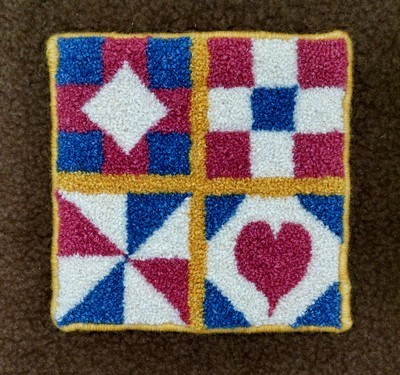 Patriot Quilt Squares
This pattern is our own design and planned to help beginners get a good start rug punching. Our BASIC kit contains the pattern hand drawn on serged monk's cloth, plenty of yarn to punch the design, helpful printed guidance and a blunt tapestry needle for finishing the work. We can tailor components to meet your needs.
Do you already have tools and yarn and need ONLY the pattern?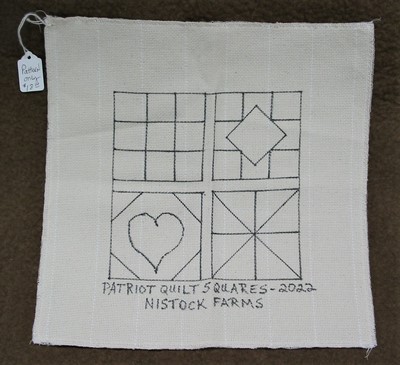 PATTERN alone, drawn on serged monk's cloth
$18.00